Brandon Smitley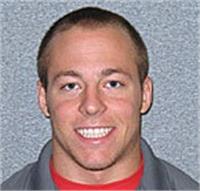 Brandon holds a BS from Purdue University in Health and Fitness. He also has an Master's of Science from Indiana State University in Physical Education and Coaching.
While at Purdue, Brandon was named 2011 Personal Trainer of the Year. He has worked with athletes from Division I and younger in various sports, as well as grandparents and competitive strength athletes. Brandon has competed in multiple disciplines such as wrestling, bodybuilding, powerlifting, and weightlifting.
Currently, he holds the all-time world record raw squat and fourth highest all-time total at 132-lbs. in powerlifting. His best competitive lifts include a 565-lb. squat, 325-lb. bench press, 510-lb. deadlift, and a 1360-lb. total.
Brandon owns and operates Smitley Performance Systems, a company that offers online training, programming, and nutritional services to people all over the globe. Meanwhile, he is also sponsored by the industry leader, Elitefts, where is his highly involved with powerlifting and coaches the Purdue Barbell Powerlifting Team. Brandon holds his Certified Strength and Conditioning Specialist (CSCS) from the NSCA, Certified Personal Trainer (CPT) from the ACSM, and USAW Sports Performance Level 1 Coach certification.
Brandon can be contacted for personal training through Fitness Solutions at 812-249-6405, or via e-mail at brandonjsmitley@gmail.com. See his website at: www.brandonsmitley.com
Brandon Smitley is currently not instructing any classes.